Submissions
Griffith Review is designed to foster and inform public debate and to provide a bridge between the expertise of specialists and the curiosity of readers. We wish to give writers the space to explore issues at greater length, with more time for reflection than is possible under the relentless pressure of daily events. Our aim is to provide the opportunity for established and emerging writers, thinkers and artists to tease out complexity and contradiction and propose new ways of thinking and seeing. Check out our writers' guidelines for further information.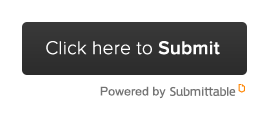 ---
Future editions
Four times a year, Griffith Review provides a new perspective on some of the most fascinating issues of the day, featuring different voices every time. We seek submissions of essays and creative non-fiction, reportage, fiction, poetry, memoir and picture stories that address this year of change.
2021
Griffith Review 71: Animal, Vegetable, Mineral, More
Edited by Ashley Hay
What is our relationship with resources, both tangible and intangible, physical and personal? The animal, vegetable, mineral of what we grow, eat, mine, burn, transform and manufacture: all place increasing stress on the world's ecosystems. With a planetary population of more than 7.8 billion, our resources have never had to do more work, both economically and existentially.
How might the shock of a pandemic interrupt all these demands? How might it reframe broader ideas of resourcefulness, of how to live well?
From a vast range of critical areas – including food security, energy, economics, employment, and agricultural and cultural landscapes – come tantalising possibilities of new thinking, new practices and new sustainabilities. Carbon-neutral and net-zero-emissions futures. Systems that balance the needs of producers and consumers with those of the environment. Systems that rethink ideas of supply and allocation, abundance and priority. Approaches that incorporate the unique knowledge of Australia's First Peoples.
As we navigate these crucial crossroads in a world where things must change, we also have more abstract reserves to draw on: foresight, creativity, co-operation. How might new ideas about resources – from the physical and existential to the cultural – create new parameters for value, worth and risk?
How will we change what we do with what we have?
Griffith Review seeks the best new writing and ideas around resources and sustainability across all forms and genres: essays, reportage, memoir, fiction, creative non-fiction, visual essays and poetry. Submit via Submittable by 15 October 2020.
Submissions open: 19 August 2020
Submissions close: 15 October 2020
Publication date: February 2021
2020
Griffith Review 70: Generosities of Spirit – The Novella Project VIII
Edited by Ashley Hay
Poetry and novella submissions are now closed.
Publication date: November 2020