Submissions
Griffith Review is designed to foster and inform public debate and to provide a bridge between the expertise of specialists and the curiosity of readers. We wish to give writers the space to explore issues at greater length, with more time for reflection than is possible under the relentless pressure of daily events. Our aim is to provide the opportunity for established and emerging writers, thinkers and artists to tease out complexity and contradiction and propose new ways of thinking and seeing. Check out our writers' guidelines for further information.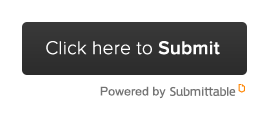 ---
Future editions
Four times a year, Griffith Review provides a new perspective on some of the most fascinating issues of the day, featuring different voices every time. We seek submissions of essays and creative non-fiction, reportage, fiction, poetry, memoir and picture stories that address this year of change.
Griffith Review 76: Acts of Reckoning
Four years on from the Uluru Statement from the Heart, there's a clear divide between the groundswell of popular support to recognise the rightful place of First Nations people in Australia's democratic life and ongoing political inertia in the same space. Tensions remain between long denials and new possibilities: is Australia ready to heal its brutal legacy of settler colonialism? How can we begin to imagine a better future without a full recognition of the past and a full recognition of the moral force of First Nations? And how can this examination and exchange – or reckoning in any context – take place in an era of quick assumptions and divides, alternative facts and cancellations?
Griffith Review 76: Acts of Reckoning is a wide-ranging discussion of the multifaceted issues at play in Australia's fraught journey towards a full settlement with Indigenous peoples. Can its leaders take up the generous offer from Australia's Aboriginal nations to walk together to forge change through dialogue? What might be possible for Australia's narrative when reconciliation between the world's oldest continuing culture and one of its newest nation states is achieved? What actions are necessary to move beyond words and achieve real-world transformations – in indigenous-settler relations as in other crucial arenas of recalibration?
Examining questions of history, truth-telling and decolonisation, and revisiting colonial figures and their ongoing legacies, Acts of Reckoning reframes the past in order to form new futures – and celebrates how much work is already underway.
Contributing Editor Teela Reid joins Editor Ashley Hay as Griffith Review 76: Acts of Reckoning opens a dialogue for diverse voices, opportunities and perspectives to be articulated, examined and assessed.
**Please note that we'll be doing a separate call-out for poetry submissions, opening 18 January**
Submissions now closed.
Publication date: May 2022
Griffith Review 75: Learning Curves (POETRY ONLY)
Education never ends, as Sherlock Holmes once told Watson – but where does it begin? And how many different paths can we take on the journey to knowledge?
This edition of Griffith Review explores the breadth of our educational experiences – from preschool to postgrad, from private to public, and from sandstone to the school of life. Griffith Review 75 explores what can we learn about learning – and we're looking for new poetry that responds loosely to the theme.
You can submit up to four individual poems, each no longer than two pages.
Submissions closed.
Publication date: February 2022